Awards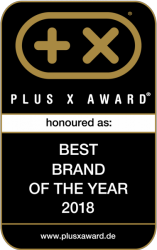 T-Fitness Expert Review (
Info
)
T-Fitness puts each fitness equipment through its paces. Then our team of sports scientists, serious athletes, and service technicians of many years of experience evaluate the products of different categories. Compare easily the products using the T-Fitness expert review and find your appropriate equipment.
Quantity discount:
Starting from 10 items 44,90 €

Starting from 20 items 42,90 €

Starting from 40 items 39,90 €

Special price until 26.11.
minus voucher BF-2018
Gift certificate: BF-2018
Valid until: 26.11.18
Not valid for the following manufacturer:
You save 2,50 €
Today 47,49 €