Product details: Bike and yoga accessory set
Round off your bike training with the accessory set comprising two training dumbbells, the floor protection mat, heart rate monitor and yoga mat!
Training dumbbells:

2x 1.5 kg.
Turn bike training into a full-body workout by involving the upper body.
Made of cast iron with comfortable coating.

Floor protection mat:

160 x 90 cm.
Protects the floor from scratches and sweat.
Improves the stability of your training equipment.
Reduces training noise.

Heart rate monitor:

The chest strap transmits your heart rate to a compatible device.
Better training control.
Three transmission frequencies for fitness devices, heart rate monitors, apps etc: 5 Khz/Bluetooth/ANT+

Yoga mat:

Perfect for supplementing bike training with stretching exercises, yoga and gymnastics.
Comfortable feel during training and optimum cushioning.
Easy to store and transport.
---
Description: Bike and yoga accessory set
Bike and yoga accessory set – get even more out of your bike training.
Whether you're an avid cyclist, love yoga or are looking for versatile workout options – this set has something for everyone. You can vary your bike training and make it safer and more effective! We've included the following in the set:
1.5 kg training dumbbells (x2): These small, effective dumbbells are ideal for strengthening your upper body muscles during your indoor cycling sessions. Whether you want to sprint sitting down and integrate arm exercises into your ride or improve the strength endurance of your shoulder muscles, these non-slip dumbbells are the ideal weights for workouts on the bike or exercises on the training mat.
Heart rate monitor: Keep an eye on your heart rate and maximise your cardio training with the heart rate monitor provided. This helps you stay in the optimal training zone and ensure you make the most of every minute of your cycling sessions.
Floor mat for fitness equipment: Protect your floors and fitness equipment with our hard-wearing floor mat. It provides a stable and non-slip surface for your bike, making training comfortable and safe. It's also easy to clean and maintain.
Yoga mat: Spread out our comfortable and non-slip yoga mat to take part in online classes and improve your strength and flexibility with yoga or stretching exercises. Because let's be honest: cycling is very effective and a lot of fun, but the posture is pretty imbalanced. You can compensate for this with the right floor exercises. Whether you want to stretch, meditate or do yoga exercises after your bike ride, this mat provides the perfect foundation.
With the bike and yoga accessory set, you can seamlessly transition from an intense indoor cycling workout to a calming yoga session, all in the comfort of your own home. It offers a winning combination: achieve your fitness goals and maintain a balanced, holistic approach to your well-being.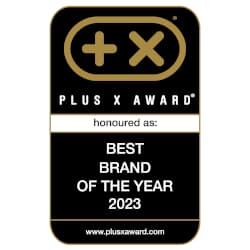 ---
Warranty conditions: Bike and yoga accessory set
The guarantee is valid in terms of the general statutory provisions for the end user.
---
Bike and yoga accessory set Test & Evaluations
0 of 5 Stars
(0 Customer ratings)
---
---
Write the first rating!
---
T-Fitness puts each fitness equipment through its paces. Then our team of sports scientists, serious athletes, and service technicians of many years of experience evaluate the products of different categories. Compare easily the products using the T-Fitness expert review and find your appropriate equipment.