Product details: Taurus 30 mm Hantelscheibe gummiert 3G Pro
Iron core weights with protective rubber cover
Suitable for bars with a 30 mm holder
With grip structure (from 5 kg) for an easy, safe handling
Abrasion-resistant, sturdy rubber cover
Shock- and dentproof, durable, and floor-protective
Rounded metal inside ring for quick, safe changing of weight plates
With highlighted Taurus logo
First-class quality of handling, precision, and durability and an outstanding price-performance ratio!
Surface is alternately thick and thin: hence it can be placed/shifted space-efficiently and safely on the bar
Dimensions – weight – diameter – width thinnest / thickest point:

1.25 kg – 16 cm – 18/30 mm
2.5 kg – 18.2 cm – 26/38 mm
5 kg – 27.6 cm – 24/36 mm
10 kg – 32.6 cm – 31/43 mm
15 kg – 37 cm – 32/44 mm
20 kg – 39.4 cm – 38/50 mm
25 kg – 42.4 cm – 40/52 mm

Quality comes at a fair price. Read more about the T-Fitness quality assurance here.
---
Description: Taurus 30 mm Hantelscheibe gummiert 3G Pro
First-class, rubberised weights for the weight training at home
The Taurus weight plates with a 30-mm hole have three handles (from 5 kg) in order to make the use very easy. The weight can be easily grasped and held; for a quick change of the plates, the stainless steel ring around the hole is rounded.

The weight plates have a steel core and are encased with high-quality, abrasion-resistant rubber. That protects the floor, your equipment, and the weight plates from scratches and dents. In addition, the rubberised weight plates are hence much more silent.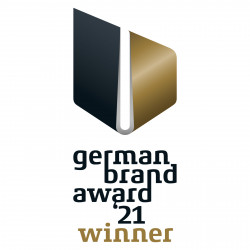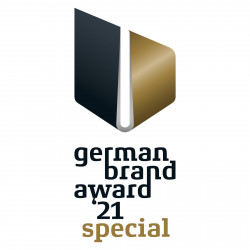 ---
Warranty conditions: Taurus 30 mm Hantelscheibe gummiert 3G Pro
The guarantee is valid in terms of the general statutory provisions for the end user.
---
Taurus 30 mm Hantelscheibe gummiert 3G Pro Test & Evaluations
Write a product rating now and win a gift coupon of 500 € or the refund of the paid purchase price. The choice is yours!
---
T-Fitness puts each fitness equipment through its paces. Then our team of sports scientists, serious athletes, and service technicians of many years of experience evaluate the products of different categories. Compare easily the products using the T-Fitness expert review and find your appropriate equipment.