Product details: Taurus Wall Kick and Punch Pad/Makiwara
High-quality, pyramid shaped pad for varied punch combinations
For wall mounting
For punch training of any kind, whichever martial art
Large surface
Thick, shock-absorbing foam
"Taurus Boxing" logo
Dimensions: 60cm x 60cm x 30cm, Front surface: 21cm x 21cm
Material: bizonyl (special synthetic material)
Mounting material is not included in delivery
---
Description: Taurus Wall Kick and Punch Pad/Makiwara
Taurus's wall kick and punch pad gets mounted to a wall and has a large surface of 60cm x 60cm x 30cm to offer to the user. Be it straight or lateral, hard punches or ones from below. The Taurus wall punch pad's pyramid like shape makes a great variety of punch combinations possible. In respect of quality the Taurus wall kick and punch pad/makiwara shines: Made of high-quality, wear-resistant special synthetic material with extra thick foam, the pad withstands even the hardest punches.

Taurus is the boxing brand which supplies exercise accessories that meet high demands! The brand distinguishes itself through attractive designs and great quality. With Taurus boxing equipement one can train strength, speed and endurance at the highest level.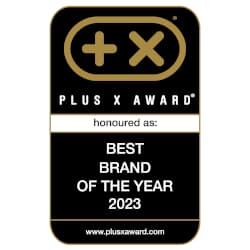 ---
Warranty conditions: Taurus Wall Kick and Punch Pad/Makiwara
The guarantee is valid in terms of the general statutory provisions for the end user.
---
Taurus Wall Kick and Punch Pad/Makiwara Test & Evaluations
4 of 5 Stars
(1 Customer rating)
---
---
---
Taurus Wall Kick and Punch Pad/Makiwara Accessories

---
T-Fitness puts each fitness equipment through its paces. Then our team of sports scientists, serious athletes, and service technicians of many years of experience evaluate the products of different categories. Compare easily the products using the T-Fitness expert review and find your appropriate equipment.