Product details: Taurus Anti-Burst Gymnastic Ball
Use it as a gymnastic ball or as a sitting ball
Anti-burst: especially robust material
Hand pump included in delivery
Odourless material, free from toxic agents
Suitable in various scenarios: general fitness, back training, physiotherapies, core training, active sitting, gymnastics or yoga
Max. load: 225kg
Swissball, yoga ball, sitting ball, gymnastic ball, fitness ball, etc.
Material: PVC
Colours: 55cm = red | 65cm = blue | 75cm = grey
---
Description: Taurus Anti-Burst Gymnastic Ball
Stay fit with your gymnastic ball! The gymnastic ball is simple but versatile for exercises and gymnastics, where you can primarily train your balance and core muscles. You can use the gymnastic ball for numerous exercises and actively fight aginst back pain or in your office as a sitting ball to stay active while sitting.
Taurus Gym Ball as a substitute for a chair
The Taurus Gymnastic Ball is exceptional as a sitting ball. Made out of especially durable plastic and is therefore perfect for continuous long term use. Active sitting means that the ball makes an instable foundation, in which you will continously have to make small movements to maintain your balance. The movement themselves are not exhausting, but with regular use you will notice significant change with a better posture and stronger core muscles.
The gymnastic ball as training equipment
Training with the gymnastic ball can be done in many different ways. Some exercises involve holding the ball with the legs or in the hands, other exercises involve lying on ball with the stomach or with the back. In combination with dumbbells the ball can furthermore be used as an instable substitute for a weight bench.
Find the right size for you
When picking a sitting ball it is crucial to chose the right size. The right size ball should have the thighs at approx. 10 - 20 degrees, so that the gluteaus is a little higher than the knees and the pelvis can be pushed backwards and forwards for adjustment. The following list can be used a guide:
Height up to 168cm: Ø 55cm
Height up to 178cm: Ø 65cm
Height over 178cm: Ø 75cm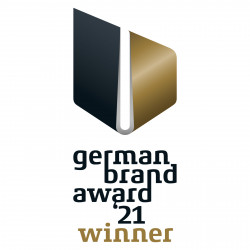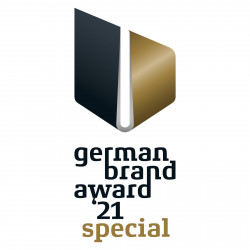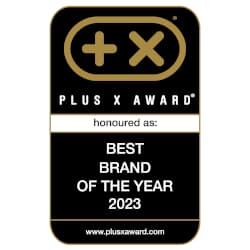 ---
Warranty conditions: Taurus Anti-Burst Gymnastic Ball
For further information on the warranty, please refer to the manufacturer's terms of warranty. The manufacturer's warranty is an extra service and does not affect your statutory rights.
| Manufacturer's warranty | Full warranty |
| --- | --- |
| Home use | 24 months |
| Semiprofessional use | 12 months |
---
Taurus Anti-Burst Gymnastic Ball Test & Evaluations
5 of 5 Stars
(2 Customer ratings)
---
---
---
Taurus Anti-Burst Gymnastic Ball Accessories
---
T-Fitness puts each fitness equipment through its paces. Then our team of sports scientists, serious athletes, and service technicians of many years of experience evaluate the products of different categories. Compare easily the products using the T-Fitness expert review and find your appropriate equipment.