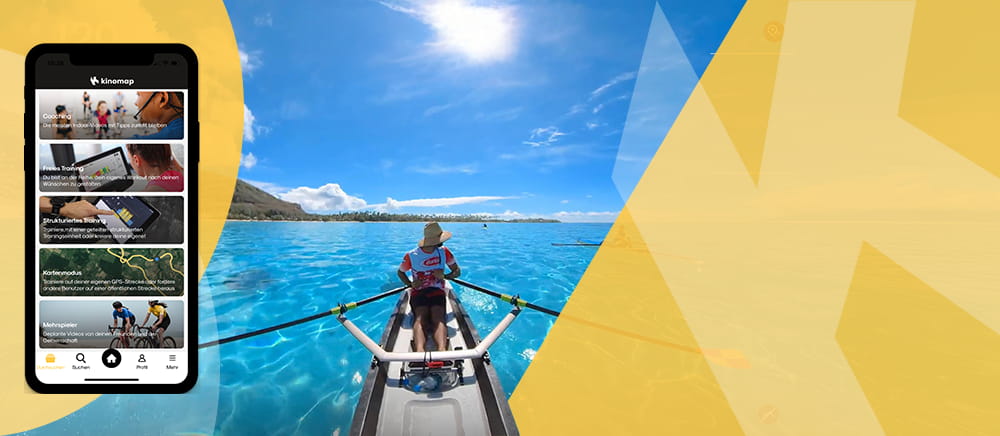 Kinomap - fitness & fun. Anywhere and at any time.
Free-of-charge downloads and tests
Experience training distances from all over the world
Awaken your training progress
Be part of a large and growing community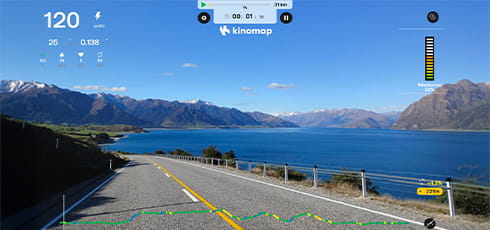 Videos & routes
With the Kinomap app at all times and everywhere, you can travel known and unknown routes from all over the world and explore. You also have not only the possibility to very your training every day and every day to discover new places, but also really feel like you're in every video. The resistance or the incline is directly transferred onto your fitness device from the height profile of the current videos. This results in the route or the video looking even more real. All in all, you can travel and explore over 400.000 km on the world.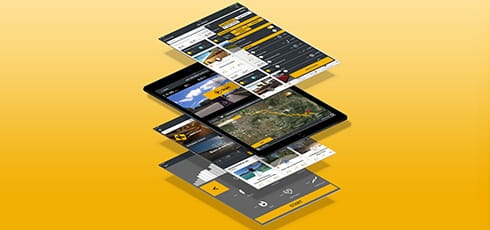 Try free-of-charge
Try out the Kinomap app completely free-of-charge. You can very easily download it on Google Play or the iOS app store. You can try out all functions and, according to the selected routes, try the Kinomap experience. With a paid subscription, you have unlimited access to all previous and upcoming routes and videos.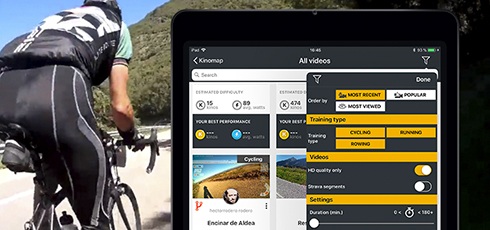 Community & Multiplayer mode
Millions of enthusiastic app users have proven that your training's effectiveness through fun and joy in training can be raised enormously. For this very reason, the Kinomap app is also known for its especially strong and active community. You can challenge other Kinomap users worldwide to races or others contests at any time. Organise and plan events in your circle of friends or tournaments and reach your objectives together. Compare you your training data with thousands of members and let yourself be carried away by the motivation from a large community.
---
Product details: Kinomap - Fitness and Training App
Update 11/2018: New function – Couch to 5k – a 10 week, video based coaching program with 5km routes to overcome!
Kinomap - fighting against boring workouts
Access to fantastic training routes around the world – new videos added daily
The resistance is automatically changed to suit the route profile
Videos can be played at their original speed or interactively with your speed
Save your workouts and trace your improvements
Track your speed, distance, time, heart rate and more
Upload your favourite route so that other Kinomap users can enjoy it too
Challenge family, friends and other users to exciting multiplayer challenges
Make a playlist and complete multiple routes one after the other
App available to download in the google Play Store and in the App Store
Free version available with four videos (unlock all videos with an intelligent subscription model)
Subscription models: Free / Monthly / Yearly / Life-time / Life-time for two devices
A connection between the machine and device should be made for the optimal training experience
Rowing simulation possible with devices equipped with a front facing camera
Please note: Each account is valid for one person only. You can train with your credentials on different devices.
---
Description: Kinomap - Fitness and Training App
Kinomap: video portal, social media platform and fitness app in one
The Kinomap app makes training on your fitness device a motivating, interactive event.
The Kinomap app offers you a large selection of videos for Crosstrainer, exercise machine, treadmills or rowing devices. Pick your next travel goal and keep track of your progress on the inbuilt maps.
Given that the videos are geocoded, the app adapts to the resistance, the terrain or the height profile automatically.
Ãœber 400.000 distancenkilometres zum Erkanden
A further speciality of the Kinomap app is that almost all available distances are provided by the community. There has already been over 400.000 routes uploaded, including during runs, rowing and bike rides. All videos can access the location data of the recording. You can thus not only enjoy the video, but also keep track of where you currently training in parallel with the maps.
The choice of route is totally up to you. This lets you, for example, jog through Central Park of a morning or time-trial a stage of the Tour de France. Should you prefer rowing, you can also explore the coast of French Polynesia.
Alongside the unique videos, you can also have displayed all relevant training data (speed, RPM, calories, time etc.).
How can Kinomap support me?
It has been nachgemeadows that fun and joy in training helps you manage until the end of your training settings and to thereby achieve your personal objective quickly and effectively.
For this very reason, Kinomap has declared war against boredom and helps thousands of users to find their personal long-term motivation. The already very large and ever growing community forms a large part of this. You can make friends at any time or also challenge a community member or also discuss your personal best over social media platforms and so motivate other participants in turn.
You too can be part of this great movement.
---
Warranty conditions: Kinomap - Fitness and Training App
The guarantee is valid in terms of the general statutory provisions for the end user.
---
Kinomap - Fitness and Training App Test & Evaluations
5 of 5 Stars
(3 Customer ratings)
---
---
---
Kinomap - Fitness and Training App Accessories
---
T-Fitness puts each fitness equipment through its paces. Then our team of sports scientists, serious athletes, and service technicians of many years of experience evaluate the products of different categories. Compare easily the products using the T-Fitness expert review and find your appropriate equipment.