cardiostrong elliptical crosstrainer EX80
Delivery by freight carrier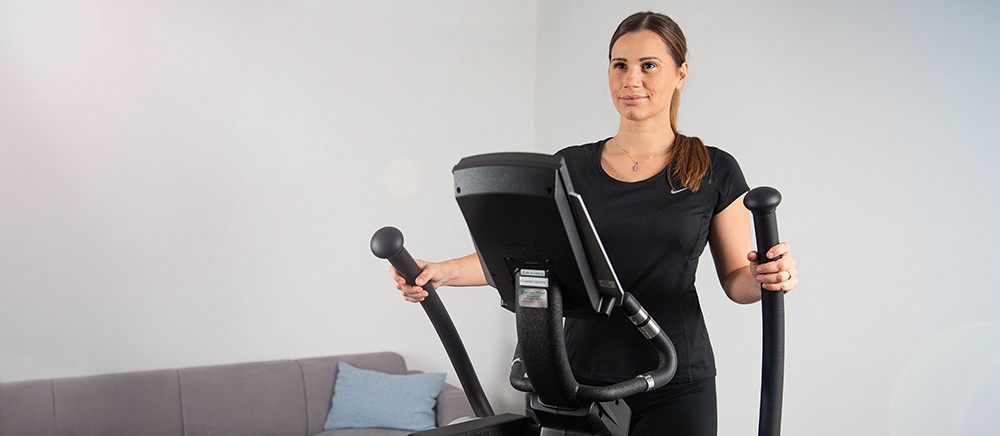 cardiostrong EX80 Cross Trainer
The perfect partner for varied,
comfortable and regular training sessions
Adjustable stride length

Adapts to your running style and height

Space-saving

The EX80 fits into small fitness rooms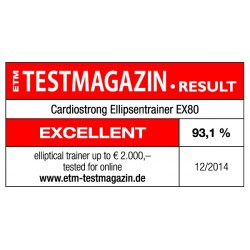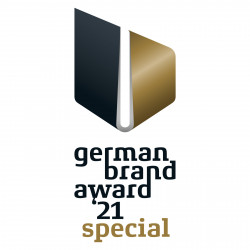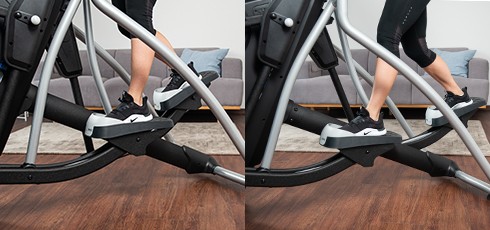 Adjustable stride length
Having the correct stride length is crucial for a quality workout on the cross trainer. The EX80 is the only cross trainer in its price range to offer stride length adjustment. It features five stride length adjustment settings between 45 cm and 65 cm to suit your height – perfect if several users want to keep fit on the same EX80 machine. In addition, various running movements from walking to cross-country skiing can be simulated.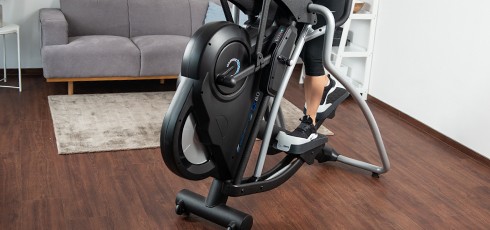 Stable construction
The more stable the cross trainer, the more intensely and comfortably you can train on it. With its robust steel frame and compact design, the EX80 offers reliable stability. So you can pedal hard and the EX80 will keep a firm footing. The high maximum user weight of 150 kg and the 30-year guarantee on the frame also speak for its high level of stability.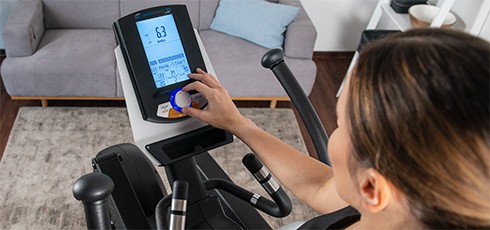 Large selection of programmes
Lose weight, improve endurance or strengthen your muscles: the EX80 supports you in your individual training goals. Equipped with 19 training programmes, including watt- and pulse-controlled programmes for training sessions that are tailored to your needs, you can always take on new challenges. Easily operated with a control dial, the impressive display features a navigation menu that is clear to understand.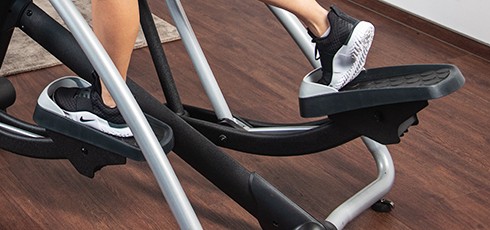 Cushioned pedals
The non-slip and softly padded pedal surfaces ensure that you always have a secure footing on the elliptical trainer. The comfortable pedals are particularly useful for fast or longer workouts. The generously-sized pedals offer plenty of room for users to changing their foot position from time to time, especially those with larger feet.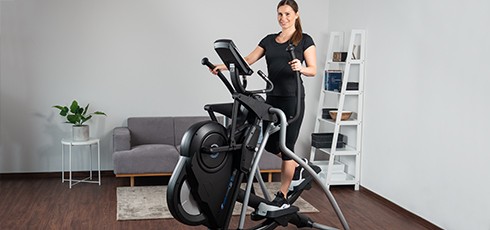 Joint-friendly front wheeler
The EX80 is an elliptical trainer with a higher flywheel at the front. In combination with the short distance between the pedals, this special construction of the 12 kg flywheel and the clever articulated system ensures an extremely smooth and natural movement sequence. Joints, tendons and ligaments are even less encumbered.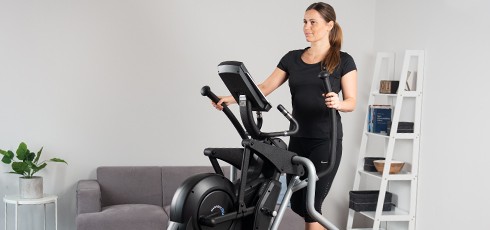 Additional equipment
Its many extra features make the EX80 even more commodious. These include padded arm bars, integrated hand pulse sensors and a drinking bottle holder, thanks to which you always have refreshment at hand. Thanks to the castors, the cross trainer can be set up in your favourite place and can be pushed aside again after your workout, to save space. For added convenience, you can also equip the EX80 with optional multi-grip arm bars.
---
T-Fitness puts each fitness equipment through its paces. Then our team of sports scientists, serious athletes, and service technicians of many years of experience evaluate the products of different categories. Compare easily the products using the T-Fitness expert review and find your appropriate equipment.